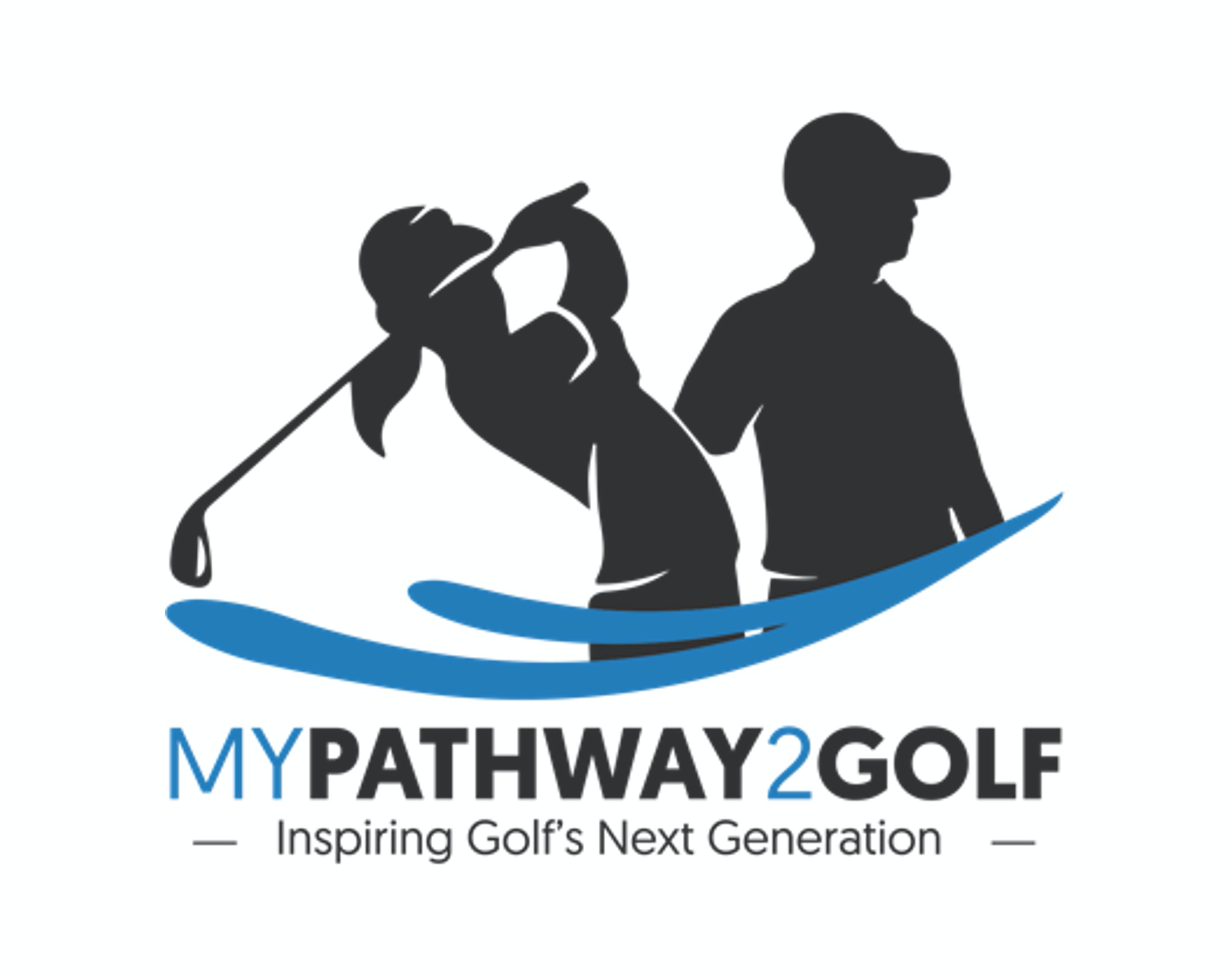 TERMS AND CONDITIONS
Last Updated 01 January 2020
1. Agreement to Terms
1.1 These Terms and Conditions constitute a legally binding agreement made between you, whether personally or on behalf of an entity (you), and GolPhin Ltd, located at Unit 11 Ailsa Business Park, Ailsa Road, Irvine, Ayrshire, United Kingdom (we, us), concerning your access to and use of the MyPathway2Golf mobile app as well as any related applications (the App).
The App provides the following services: Junior Golf Development system (Services). You agree that by accessing The App and/or Services, you have read, understood, and agree to be bound by all of these Terms and Conditions.
If you do not agree with all of these Terms and Conditions, then you are prohibited from using The App and Services and you must discontinue use immediately. We recommend that you print a copy of these Terms and Conditions for future reference.
1.2 The supplemental policies set out in Section 1.7 below, as well as any supplemental terms and condition or documents that may be posted on The App from time to time, are expressly incorporated by reference.
1.3 We may make changes to these Terms and Conditions at any time. The updated version of these Terms and Conditions will be indicated by an updated "Revised" date and the updated version will be effective as soon as it is accessible. You are responsible for reviewing these Terms and Conditions to stay informed of updates. Your continued use of The App represents that you have accepted such changes.
1.4 We may update or change The App from time to time to reflect changes to our products, our users' needs and/or our business priorities.
1.5 Our app is directed to people residing in the United Kingdom, United States, . The information provided on The App is not intended for distribution to or use by any person or entity in any jurisdiction or country where such distribution or use would be contrary to law or regulation or which would subject us to any registration requirement within such jurisdiction or country.
1.6 The App is intended for users who are at least 18 years old. If you are under the age of 18, you are not permitted to register for The App or use the Services without parental permission.
1.7 Additional policies which also apply to your use of The App include:
Our Privacy Notice, available in the app, which sets out the terms on which we process any personal data we collect from you, or that you provide to us. By using The App, you consent to such processing and you warrant that all data provided by you is accurate.
Our Acceptable Use Policy, available in the app, which sets out the permitted uses and prohibited uses of The App. When using The App, you must comply with this Acceptable Use Policy.
Our Cookie Policy, available in the app, which sets out information about the cookies on The App.
The coach sections of this App can be used only on payment of a fee. If you wish to use such Services, you will, in addition to our Terms and Conditions, also be subject to our Terms and conditions of supply.
2. Acceptable Use
2.1 Our full Acceptable Use Policy https://www.golphin.com/pages/terms-conditions, sets out all the permitted uses and prohibited uses of this app.
2.2 You may not access or use The App for any purpose other than that for which we make The App and our services available. The App may not be used in connection with any commercial endeavors except those that are specifically endorsed or approved by us.
2.3 As a user of this App, you agree not to:
Falsely imply a relationship with us or another company with whom you do not have a relationship
Engage in activity on the app which is not suitable for children or young people under the age of 18
Systematically retrieve data or other content from the Site to a compile database or directory without written permission from us
Make any unauthorized use of the Site, including collecting usernames and/or email addresses of users to send unsolicited email or creating user accounts under false pretenses
Use a buying agent or purchasing agent to make purchases on the Site
Use the Site to advertise or sell goods and services
Circumvent, disable, or otherwise interfere with security-related features of the Site, including features that prevent or restrict the use or copying of any content or enforce limitations on the use
Engage in unauthorized framing of or linking to the Site
Trick, defraud, or mislead us and other users, especially in any attempt to learn sensitive account information such as user passwords
Make improper use of our support services, or submit false reports of abuse or misconduct
Engage in any automated use of the system, such as using scripts to send comments or messages, or using any data mining, robots, or similar data gathering and extraction tools
Interfere with, disrupt, or create an undue burden on the Site or the networks and services connected to the Site
Attempt to impersonate another user or person, or use the username of another user
Sell or otherwise transfer your profile
Use any information obtained from the Site in order to harass, abuse, or harm another person
Use the Site or our content as part of any effort to compete with us or to create a revenue-generating endeavor or commercial enterprise
Decipher, decompile, disassemble, or reverse engineer any of the software comprising or in any way making up a part of the Site
Attempt to access any portions of the Site that you are restricted from accessing
Harass, annoy, intimidate, or threaten any of our employees, agents, or other users
Delete the copyright or other proprietary rights notice from any of the content
Copy or adapt the Site's software, including but not limited to Flash, PHP, HTML, JavaScript, or other code
Upload or transmit (or attempt to upload or to transmit) viruses, Trojan horses, or other material that interferes with any party's uninterrupted use and enjoyment of the Site, or any material that acts as a passive or active information collection or transmission mechanism
Use, launch, or engage in any automated use of the system, such as using scripts to send comments or messages, robots, scrapers, offline readers, or similar data gathering and extraction tools
Disparage, tarnish, or otherwise harm, in our opinion, us and/or the Site
Use the Site in a manner inconsistent with any applicable laws or regulations
Threaten users with negative feedback or offering services solely to give positive feedback to users
Misrepresent experience, skills, or information about a User
Advertise products or services not intended by us
3. Information you provide to us
3.1 You represent and warrant that: (a) all registration information you submit will be true, accurate, current, and complete and relate to you and not a third party; (b) you will maintain the accuracy of such information and promptly update such information as necessary; (c) you will keep your password confidential and will be responsible for all use of your password and account; (d) you have the legal capacity and you agree to comply with these Terms and Conditions; and (e) if you are a minor, you have received a parent or guardian's permission to use The App and allow them full oversight of the app.
If you know or suspect that anyone other than you (and, if you are a minor, your parent or guardian) knows your user information (such as a user name) and/or password you must promptly notify us at help@mypathway2golf.com.
3.2 If you provide any information that is untrue, inaccurate, not current or incomplete, we may suspend or terminate your account. We may remove or change a user name you select if we determine that such user name is inappropriate.
4. Content you provide to us
4.1 There are opportunities for you to post content to The App or send feedback to us (User Content). You understand and agree that your User Content may be viewed by other users on The App, and that they may be able to see who has posted that User Content.
4.2 You further agree that we can use your User Content for any other purposes whatsoever in perpetuity without payment to you, and combine your User Content with other content for use within The App and otherwise. We do not have to attribute your User Content to you. When you upload or post content to our app, you grant us the following rights to use that content:
4.3 In posting User Content, including reviews or contacting other users of The App you shall comply with our Acceptable Use Policy.
4.4 You warrant that any User Content does comply with our Acceptable Use Policy, and you will be liable to us and indemnify us for any breach of that warranty. This means you will be responsible for any loss or damage we suffer as a result of your breach of this warranty.
4.5 We have the right to remove any User Content you put on The App if, in our opinion, such User Content does not comply with the Acceptable Use Policy.
4.6 We are not responsible and accept no liability for any User Content including any such content that contains incorrect information or is defamatory or loss of User Content. We accept no obligation to screen, edit or monitor any User Content but we reserve the right to remove, screen and/or edit any User Content without notice and at any time. User Content has not been verified or approved by us and the views expressed by other users on The App do not represent our views or values
4.7 If you wish to complain about User Content uploaded by other users please contact us at help@mypathway2golf.com.
5. Our content
5.1 Unless otherwise indicated, The App and Services including source code, databases, functionality, software, website designs, audio, video, text, photographs, and graphics on The App (Our Content) are owned or licensed to us, and are protected by copyright and trade mark laws.
5.2 Except as expressly provided in these Terms and Conditions, no part of The App, Services or Our Content may be copied, reproduced, aggregated, republished, uploaded, posted, publicly displayed, encoded, translated, transmitted, distributed, sold, licensed, or otherwise exploited for any commercial purpose whatsoever, without our express prior written permission.
5.3 Provided that you are eligible to use The App, you are granted a limited licence to access and use The App and Our Content and to download or print a copy of any portion of the Content to which you have properly gained access solely for your personal, non-commercial use.
5.4 You shall not (a) try to gain unauthorised access to The App or any networks, servers or computer systems connected to The App; and/or (b) make for any purpose including error correction, any modifications, adaptions, additions or enhancements to The App or Our Content, including the modification of the paper or digital copies you may have downloaded.
5.5 We shall (a) prepare The App and Our Content with reasonable skill and care; and (b) use industry standard virus detection software to try to block the uploading of content to The App that contains viruses.
5.6 The content on The App is provided for general information only. It is not intended to amount to advice on which you should rely. You must obtain professional or specialist advice before taking, or refraining from taking, any action on the basis of the content on The App.
5.7 Although we make reasonable efforts to update the information on our app, we make no representations, warranties or guarantees, whether express or implied, that Our Content on The App is accurate, complete or up to date.
6. Link to third party content
6.1 The App may contain links to websites or applications operated by third parties. We do not have any influence or control over any such third party websites or applications or the third party operator. We are not responsible for and do not endorse any third-party websites or applications or their availability or content.
6.2 We accept no responsibility for adverts contained within The App. If you agree to purchase goods and/or services from any third party who advertises in The App, you do so at your own risk. The advertiser, and not us, is responsible for such goods and/or services and if you have any questions or complaints in relation to them, you should contact the advertiser.
7. App Management
7.1 We reserve the right at our sole discretion, to (1) monitor The App for breaches of these Terms and Conditions; (2) take appropriate legal action against anyone in breach of applicable laws or these Terms and Conditions; (3) refuse, restrict access to or availability of, or disable (to the extent technologically feasible) any of your Contributions; (4) remove from The App or otherwise disable all files and content that are excessive in size or are in any way a burden to our systems; and (5) otherwise manage The App in a manner designed to protect our rights and property and to facilitate the proper functioning of The App and Services.
7.2 We do not guarantee that The App will be secure or free from bugs or viruses.
7.3 You are responsible for configuring your information technology, computer programs and platform to access The App and you should use your own virus protection software.
8. Modifications to and availability of The App
8.1 We reserve the right to change, modify, or remove the contents of The App at any time or for any reason at our sole discretion without notice. We also reserve the right to modify or discontinue all or part of the Services without notice at any time.
8.2 We cannot guarantee The App and Services will be available at all times. We may experience hardware, software, or other problems or need to perform maintenance related to The App, resulting in interruptions, delays, or errors. You agree that we have no liability whatsoever for any loss, damage, or inconvenience caused by your inability to access or use The App or Services during any downtime or discontinuance of The App or Services. We are not obliged to maintain and support The App or Services or to supply any corrections, updates, or releases.
8.3 There may be information on The App that contains typographical errors, inaccuracies, or omissions that may relate to the Services, including descriptions, pricing, availability, and various other information. We reserve the right to correct any errors, inaccuracies, or omissions and to change or update the information at any time, without prior notice.
9. Disclaimer/Limitation of Liability
9.1 The App and Services are provided on an as-is and as-available basis. You agree that your use of The App and/or Services will be at your sole risk except as expressly set out in these Terms and Conditions. All warranties, terms, conditions and undertakings, express or implied (including by statute, custom or usage, a course of dealing, or common law) in connection with The App and Services and your use thereof including, without limitation, the implied warranties of satisfactory quality, fitness for a particular purpose and non-infringement are excluded to the fullest extent permitted by applicable law.
We make no warranties or representations about the accuracy or completeness of The App's content and are not liable for any (1) errors or omissions in content: (2) any unauthorized access to or use of our servers and/or any and all personal information and/or financial information stored on our server; (3) any interruption or cessation of transmission to or from The App or services; and/or (4) any bugs, viruses, trojan horses, or the like which may be transmitted to or through The App by any third party. We will not be responsible for any delay or failure to comply with our obligations under these Terms and Conditions if such delay or failure is caused by an event beyond our reasonable control.
9.2 Our responsibility for loss or damage suffered by you:
Whether you are a consumer or a business user:
We do not exclude or limit in any way our liability to you where it would be unlawful to do so. This includes liability for death or personal injury caused by our negligence or the negligence of our employees, agents or subcontractors and for fraud or fraudulent misrepresentation.
If we fail to comply with these Terms and Conditions, we will be responsible for loss or damage you suffer that is a foreseeable result of our breach of these Terms and Conditions, but we would not be responsible for any loss or damage that were not foreseeable at the time you started using The App/Services.
Notwithstanding anything to the contrary contained in the Disclaimer/Limitation of Liability section, our liability to you for any cause whatsoever and regardless of the form of the action, will at all times be limited to a total aggregate amount equal to the greater of (a) the sum of £5000 or (b) the amount paid, if any, by you to us for the Services/App during the six (6) month period prior to any cause of action arising. Different limitations and exclusions of liability will apply to liability arising as a result of the supply of any products to you, which will be set out in our Terms and conditions of supply.
10. Term and Termination
10.1 These Terms and Conditions shall remain in full force and effect while you use The App or Services or are otherwise a user of The App, as applicable. You may terminate your use or participation at any time, for any reason, by contacting us at help@mypathway2golf.com.
10.2 Without limiting any other provision of these Terms and Conditions, we reserve the right to, in our sole discretion and without notice or liability, deny access to and use of The App and the Services (including blocking certain IP addresses), to any person for any reason including without limitation for breach of any representation, warranty or covenant contained in these Terms and Conditions or of any applicable law or regulation.
If we determine, in our sole discretion, that your use of The App/Services is in breach of these Terms and Conditions or of any applicable law or regulation, we may terminate your use or participation in The App and the Services or delete your profile and any content or information that you posted at any time, without warning, in our sole discretion.
10.3 If we terminate or suspend your account for any reason set out in this Section 9, you are prohibited from registering and creating a new account under your name, a fake or borrowed name, or the name of any third party, even if you may be acting on behalf of the third party. In addition to terminating or suspending your account, we reserve the right to take appropriate legal action, including without limitation pursuing civil, criminal, and injunctive redress.
11. Mobile Application
11.1 When you access the Services via the mobile application, then we grant you a revocable, non-exclusive, non-transferable, limited right to install and use the mobile application on wireless electronic devices owned or controlled by you, and to access and use the mobile application on such devices strictly in accordance with the terms and conditions of this license.
11.2 The following terms apply when you use the mobile application obtained from either the Apple Store or Google Play (each an App Distributor) to access the Services:
(a) The licence granted to you for our mobile application is limited to a non-transferable licence to use the application on a device that utilizes the Apple iOS or Android operating system, as applicable, and in accordance with the usage rules set forth in the applicable App Distributor terms of service;
(b) We are responsible for providing any maintenance and support services with respect to the mobile application as specified in these Terms and Conditions or as otherwise required under applicable law. You acknowledge that each App Distributor has no obligation whatsoever to furnish any maintenance and support services with respect to the mobile application;
(c) In the event of any failure of the mobile application to conform to any applicable warranty, you may notify an App Distributor, and the App Distributor, in accordance with its terms and policies, may refund the purchase price, if any, paid for the mobile application, and to the maximum extent permitted by applicable law, an App Distributor will have no other warranty obligation whatsoever with respect to the mobile application;
(d) You represent and warrant that (i) you are not located in a country that is subject to a U.S. government embargo, or that has been designated by the U.S. government as a "terrorist supporting" country; and (ii) you are not listed on any U.S. government list of prohibited or restricted parties;
(e) You must comply with applicable third-party terms of agreement when using the mobile application, e.g., if you have a VoIP application, then you must not be in breach of their wireless data service agreement when using the mobile application; and
(f) You acknowledge and agree that the App Distributors are third party beneficiaries of these Terms and Conditions, and that each App Distributor will have the right (and will be deemed to have accepted the right) to enforce these Terms and Conditions against you as a third-party beneficiary thereof.
12. General
12.1 Visiting The App, sending us emails, and completing online forms constitute electronic communications. You consent to receive electronic communications and you agree that all agreements, notices, disclosures, and other communications we provide to you electronically, via email and on The App, satisfy any legal requirement that such communication be in writing.
You hereby agree to the use of electronic signatures, contracts, orders and other records and to electronic delivery of notices, policies and records of transactions initiated or completed by us or via The App. You hereby waive any rights or requirements under any statutes, regulations, rules, ordinances or other laws in any jurisdiction which require an original signature or delivery or retention of non-electronic records, or to payments or the granting of credits by other than electronic means.
12.2 These Terms and Conditions and any policies or operating rules posted by us on The App or in respect to the Services constitute the entire agreement and understanding between you and us.
12.3 Our failure to exercise or enforce any right or provision of these Terms and Conditions shall not operate as a waiver of such right or provision.
12.4 We may assign any or all of our rights and obligations to others at any time.
12.5 We shall not be responsible or liable for any loss, damage, delay or failure to act caused by any cause beyond our reasonable control.
12.6 If any provision or part of a provision of these Terms and Conditions is unlawful, void or unenforceable, that provision or part of the provision is deemed severable from these Terms and Conditions and does not affect the validity and enforceability of any remaining provisions.
12.7 There is no joint venture, partnership, employment or agency relationship created between you and us as a result of these Terms and Conditions or use of The App or Services.
12.8 The previously listed trademarks belong to GolPhin Ltd. You are not permitted to use them without our approval, unless they are part of material our App explicitly states you are permitted to use.
12.9 A person who is not a party to these Terms and Conditions shall have no right under the Contracts (Rights of Third Parties) Act 1999 to enforce any term of these Terms and Conditions.
12.10 In order to resolve a complaint regarding the Services or to receive further information regarding use of the Services, please contact us by email at help@mypathway2golf.com or by post to:
Europe:
Unit 11 Ailsa Business Park
Ailsa Road
Irvine
Ayrshire
KA12 8LN
United Kingdom
United States:
2909 Sunbittern Court
Windermere
FL 34786
USA
MyPathway2Golf Privacy Statement
At GolPhin, we take the privacy of our customers and users extremely seriously. This policy (together with our terms and conditions) sets out the basis on which any personal data we collect from you, or that you provide to us will be processed by us. We encourage all customers and users to read the following carefully to understand our views and practices regarding your personal data and how we will treat it. When we refer to "you" in this policy, this:
includes all users of our website, parents, guardians, coaches, Golf Club managers or any other individual about whom we collect or receive personal data;
but does not include any Golf Club operator or owner or other user which is a company.
Data Controller
For the purpose of the General Data Protection Regulation (the GDPR), the data controller is GolPhin Limited. Please note that we may also pass your data and information on to the operators or owners of the golf club that purchases a license fee to operate the version of this site with which you are assigned. Where we do this, the Golf Club or PGA Professional or Manager of the Facility will be the data controller in respect of that data or information, and you should contact them (or consult the privacy policy for that Golf Club or Facility) if you have any queries in relation to any use or disclosure that they may make of your information or data.
Information we may collect from you
We may collect and process the following data about you:
Information that you provide by filling in forms related to or on the app or our website, or by uploading any content to it. This includes:

Name of coach/parent/student
Account username
Role of account (coach, parent or student)
Mail address assigned to the account (If a student account does not have an email address assigned, we will assign an encrypted and tokenised email address to the account which we can not access or handle data within)
Any profile picture uploaded to the account
Golf course which the account is assigned to or associated with
Coach account to which the parent/student account is assigned
Phone number and date of birth is listed on account profile, but we at GolPhin cannot access this information

If you contact us, we may keep a record of any communication between you and us. This includes:

Any email records regarding your conversation
Any notes taken regarding your conversation

If you contact us by phone, we do not record any incoming or outgoing calls for any purpose
We may also ask you to complete surveys that we use for research purposes, although you do not have to respond to them. These will be provided either

through the service (MyPathway2Golf) or
through email using the address provided at registration.
IP addresses
We may collect information about the equipment you use to access our site, including where available your IP address, operating system and device type. This is statistical data about our users' browsing actions and patterns and does not identify any individual.
Cookies
We use cookies when you log in to MyPathway2Golf to ensure that the browser remembers your signin details on future logins. We do not store this data at GolPhin Ltd, and these details are encrypted and inaccessible.
We do not use cookies in any malicious or subversive way that we feel would compromise your trust in us. We hold good ethics at the heart of our business practice.
What legal basis do we have for processing your personal data?
We will not process any personal data without users expressing their consent and agreeing to our privacy policies. Individuals can withdraw their consent by contacting us at info@golphin.com where we can handle the query personally and ensure all personal data is removed.
When do we share personal data?
All personal data is treated confidentially and handled with the utmost discretion. Coaches you are assigned to on MyPathway2Golf can access your profile details if you assign your account to that coach, however no other third-party accounts or entities can access your details, nor do we share your personal data with third parties. All your personal data is locked behind valid registered accounts which must be taken through our approval process before becoming activated.
Where we store your personal data
All information you provide to us is stored on our secure servers.
How we secure personal data
The servers on which we store your personal data is located within the United Kingdom, where security laws currently align with the European Union. As such, we have taken every measure to ensure that the servers we use are encrypted and highly secure. We have measures in place to:
Protect against accidental loss of data with encrypted cloud server backups.
Prevent unauthorised access by using secure login verification.
Restricting access to personal information by exclusively allowing access to this information to authorised personnel.
Train staff on data security and it's importance with mandatory training courses regarding data handling.
Manage third party risks through usage of signed contracts kept on file and security reviews.
How long we keep your personal data for
We store your personal information for as long as the following three requirements are all met:
We have the consent of the user
The golf club assigned to the account is an active and valid MyPathway2Golf user
The user is an active member of a MyPathway2Golf facility
If any of these three requirements are not met, we will destroy the personal data of the user with immediate effect. This means that access would be terminated to the MyPathway2Golf service.
Uses made of the information
We use information held about you in the following ways:
To ensure that content from our site is presented in what we consider to be the most effective manner for you and for any device or equipment you may use to access our site.
To provide you with information, services that you request from us or which we consider may interest you, where you have consented to be contacted for such purposes.
To consider and communicate with you in relation to any updates, changes of service, or amendments to our site.
To notify you about changes to our services.
This information is required in order to assign users to the platform and to allow full access to be granted to the resources and facilities provided by the MyPathway2Golf service.
We may also use your data to provide you with information about goods and services which may be of interest to you and we may contact you about these by email.
Where we propose to make any goods or services available to you in accordance with the previous paragraph, we will give you the opportunity for us not to use this data in this way.
Disclosure of your information
We will provide your personal information and data to the owners or operators of the relevant Golf Club or Facility associated to your account. Please also see the section headed "Data Controller" above.
If we sell or buy (or propose to sell or buy) any business or assets, we may disclose and transfer your personal data to the seller or buyer (or prospective seller or buyer) of such business or assets.
We will also disclose personal information if we are under a duty or are required by law or regulation to disclose or share your personal data.
Your rights in relation to personal data
Under the GDPR, we respect the right of users to access and control their personal data. You have the right to:
Access your personal information
Correct and/or delete your personal data
Withdraw your consent
Receive information regarding your data on any platform
Restrict or object to processing of data
Lodge a complaint with regards to the handling of personal data
You can exercise your rights by contacting us directly at the contact details below, and we will respond to any queries within 24 working hours UK time (09.00-17.00 Monday – Friday, excluding national holidays).
Exemptions to the above apply if the personal data we are asked to modify or delete is required to remain unchanged or intact by law, or if the data may expose personal data about another person over whom you do not have legal guardianship.
Use of automated decision-making and profiling
The personal data collected on MyPathway2Golf is used to create your personal profile on the system to improve the user experience and allow your coach to identify you. Decision making regarding access to account information are made using a manual approval and activation process and are restricted to accounts relating to the golf club to which the account in question is assigned.
Linked Sites
Our site may, from time to time, contain links to and from third party websites. If you follow a link to any of these websites, please note that these websites have their own privacy policies and that we do not accept any responsibility or liability for these policies. Please check these policies before you submit any personal data to these websites.
Changes to our privacy policy
Any changes we may make to our privacy policy in the future will be posted on this page
Contact
Any questions, comments and requests regarding this privacy policy should be addressed to by email at help@mypathway2golf.com or info@golphin.com or in writing to GolPhin Limited, Unit 11 Ailsa Business Park, Ailsa Road, Irvine, Ayrshire, KA12 8LN, United Kingdom KA12 8LN.